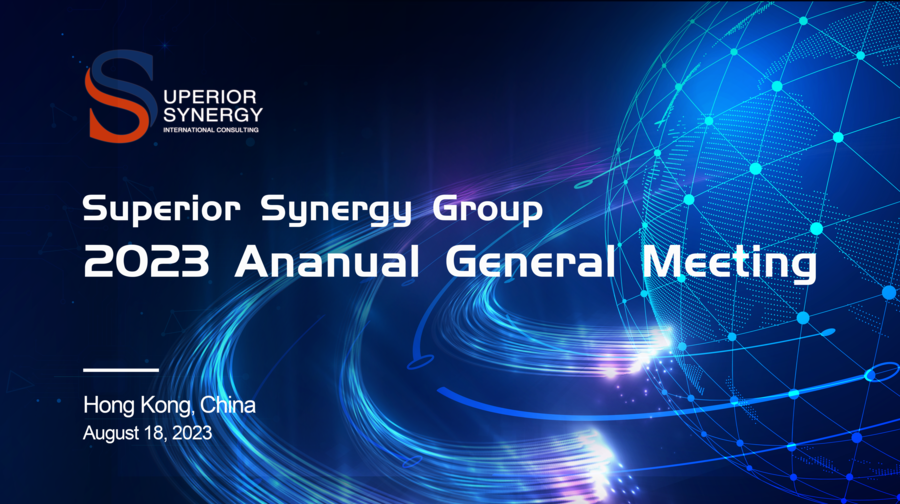 [July 28, 2023] Superior Synergy Group's Annual General Meeting 2023 will take place on Friday, August 18, 2023, at 2:00 p.m. (Beijing Time).
At the meeting, shareholders will vote on proposals to elect directors to the SSIC's Board of Directors for a term of one year.
The management team will discuss the Company's current and future business plans, including the preparation for the acquisition of certain US trademarks, the launch of a customer service website for fishing tackle in North America, the establishment of a customized fishing club in China through a partnership with a high-end membership association, and the processing of setup service center locations in the United States.
The location of the meeting will be at the location of Level 43-44, Champion Tower, No. 3 Garden Road, Central, Hong Kong.
For further information, please contact us.