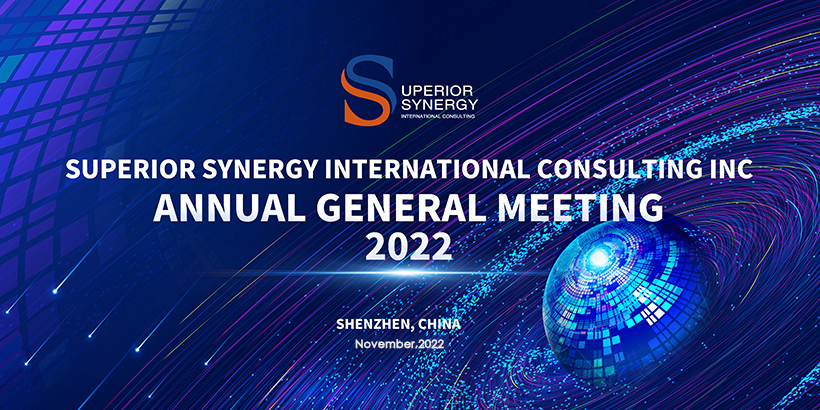 [October 31, 2022] Annual General Meeting 2022 Announcement
Superior Synergy International Consulting Inc.'s Annual General Meeting 2022 will take place on Monday, November 21, 2022, at 10:30 a.m. (Beijing Time).
At the meeting, shareholders will vote on proposals to:
· elect directors to the Company's Board of Directors for a term of one year.
The location of the meeting will be Conference Room V2, Floor 27, Huangting V Hotel, No. 2028, Jintian Road, Futian District, Shenzhen, Guangdong, China.
For further information, please contact us.